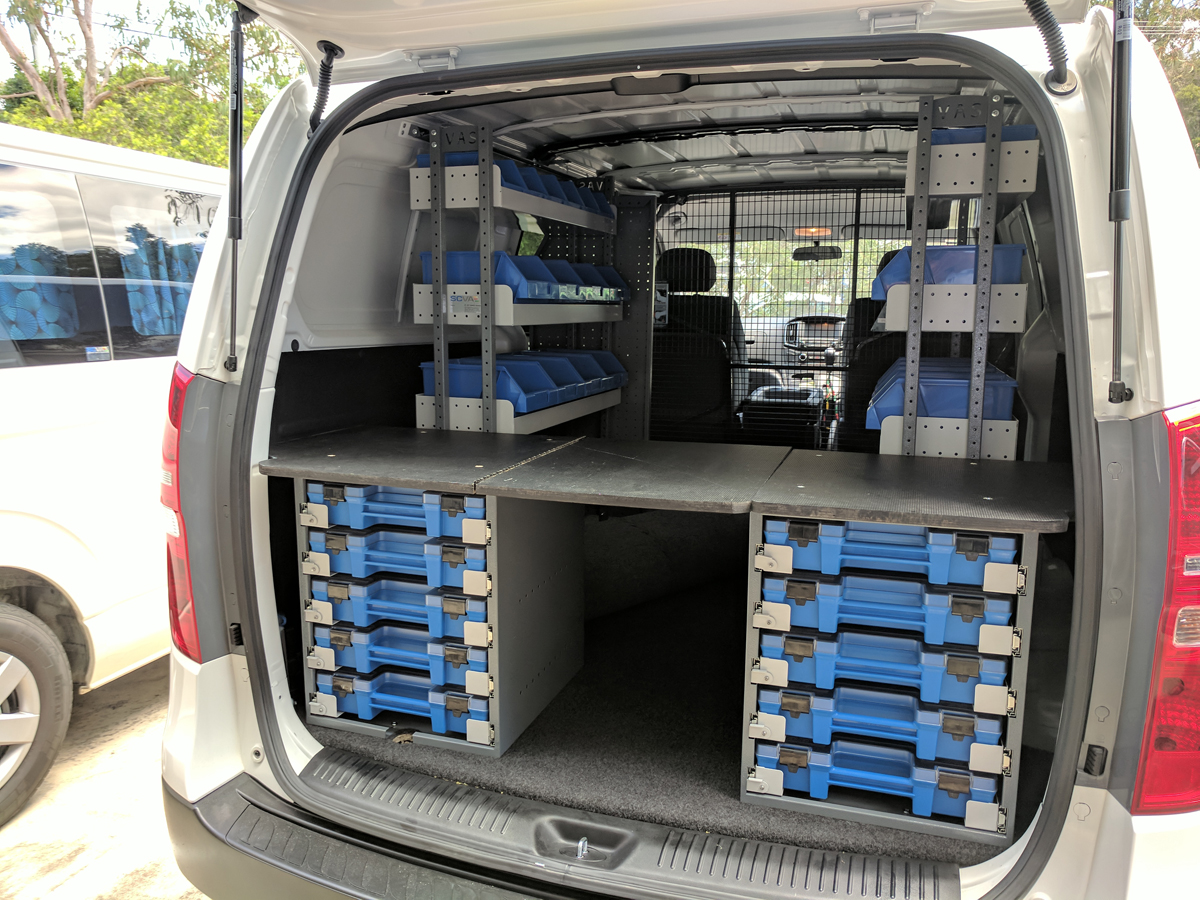 Organise your work tools, products, inventory or deliveries with the latest Van Shelving Modules. Designed by experts that understand the requirements needed by workmen to transport their goods safely and securely. We have a large array of Van Shelving available for all applications, weather your transporting gym equipment, tradesman gear for carpenters, plumbers, electricians or mechanics you will find the perfect Shelving modules for your van here at Suncoast Vehicle Accessories.
It is important when choosing Van Shelving to choose a make that is strong, sturdy and made to last. Our Shelving uses only the very best materials and assembly methods to ensure you get years and years of usage from a single purchase. High quality, practicality, and purpose built to last.
Mix and match your shelving modules to customise your needs, as business needs vary considerably from person to person. That's why with our modules you can pick and choose the shelving you truly need to create the perfect match for your van.
If you have any questions about the right type of Van Shelving for you or would like advice on what might be suited to your particular needs remember we are just a phone call away, or if you have the time why not pop in and say hi our friendly staff that are always happy to help.
Suncoast Vehicle Accessories has been established for over 20 years and we pride ourselves on customer service and product knowledge, our experts will be able to help you choose your van shelving modules with confidence and ease.